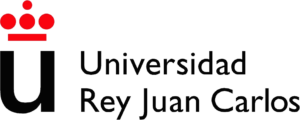 In 2022 Rey Juan Carlos University celebrates its 25th anniversary. Being a young and dynamic institution that is at the service of citizens, providing quality training through a wide and excellent academic offer, and contributing to the forefront of knowledge, the result of which is reflected in national and international rankings.
It is involved in cultural creation and its dissemination, the promotion of sport and a sustainable lifestyle. In addition, Rey Juan Carlos University puts their cutting-edge research at your service and at the service of society as a whole, to develop new knowledge and help solve problems that really matter to citizens
Although, it was created to serve the people of the Community of Madrid, it is committed to all Spaniards and citizens of the European Union. Rey Juan Carlos University is part of the International Consortium of Universities, EULIST, together with 8 other European universities and we are very proud of the special bond that unites us with Latin America.
---

COSMOOZONO was born as a need to offer a brand based on handmade cosmetics using natural raw materials for the elaboration of its products, always made in small batches to guarantee their care and quality.
Handicrafts doesn't only mean "handmade", it also stands for being environmentally friendly, alternative trade against globalisation, social commitment to working methods and the development of the region, better control and reduction of occupational hazards, consumer-friendly, excellent value for money, being directly in touch with the client, sustainable production processes, moderate energy consumption, etc. COSMOOZONO assume all these concepts and are committed to achieving them.
---

INNOTEC is an Accredited ISO 17025 accredited laboratory with the support of the National Entity ( ENAC ). It arises as a result of the need that many companies have for technical and professional support. It was born out of the concern of several professionals in the sector and to make a quality technical service available to the industries, supported by a cutting-edge analytical laboratory , guaranteeing a quality, agile and comfortable service for the client.
---

COSMÉTICA BÍO-ACTIVA CERTIFICADA BÍO, NATURAL Y VEGANA the line of cosmetics developed by the COSMOOZONO brand. We combine the excellent properties that ozone brings to our skin with the qualities of each of the components of plant origin in our cosmetics. We incorporate Microencapsulated Oxygen in liposomes in the lipids of the vegetable oils used in our formulas, to then release it at the cellular level during the application of the product.
Our products are of vegetable origin, therefore suitable for vegans. 100% natural. Certified by ACENE.