Benefits of proficiency testing programs
The proficiency testing programs are widely using for different purposes.
The laboratory intercomparison comply with the quality requirements of the laboratories and are strategy part of quality system. Likewise, a huge number of laboratories which participate in our proficiency testing programs joining as in the compliance of the requirements for their accreditation.
The main objective of our proficiency testing is to prove the technical competence of your laboratory worldwide.
The comparation between laboratories is consider as fundamental in reliable quality system: a laboratory needs to compare its results with a reference material in order to prove the accuracy of these results.
Our proficiency testing programs confirm the efficiency of your laboratory analytic techniques.
Goals of proficiency testing programs
SHAPYPRO help you to obtain the following OBJETIVES:
COMPLY with the accreditation requirements according to EN ISO/IEC 17025, which stablish the requirement of regular participation in proficiency testing programs to ensure the technical competence according your accreditation scope.
IDENTIFY problems I your laboratory and help to initiate correction actions.
ESTABLISH the efficacy of the assay method.
AD

ICI

ONAL CONFIDENCE for your customers through our participation certificate.
VALIDATE the declared uncertainty estimates.
Performance CONTROL monitoring.
Characteristics

of proficiency testing
Adaptabillity to our client requirements
Data confidenciality and imparciality
Individual integral management after proficiency testing programs
This proficiency testing programs are part of quality approach for the laboratory being organized
according to
:
ISO / IEC 17043: «General requirements for proficiency testing»
ISO 5725: «Accuracy (trueness and precision) of measurement methods and results»
ISO / IEC Guide 35: «Reference materials — Guidance for characterization and assessment of homogeneity and stability»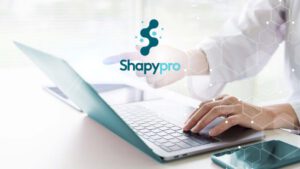 DOWNLOAD THE COMPLETE PROFICIENCY TESTING CATALOGUE
I WANT THE CATALOGUE!
We offer more than 30 regular's programs for antiseptics and chemical disinfectant analysis or we can also carry out customised proficiency testing programs.
Our proficiency testing programs approach is always to meet individual needs of our clients.
SHAPYPRO – Shape your project

Almansa street, 14 Bio-Incubator Building (Science and Technology Park)
CP 02006, Albacete. (Spain)

  (+34) 967 192 972

 (+34) 633 596 678